2021 Sativa Carignan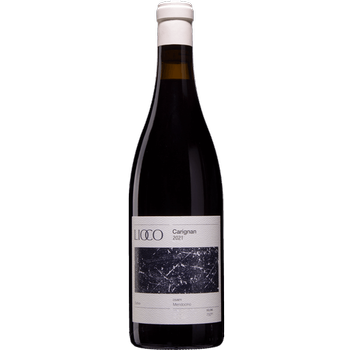 *Do not sleep on this wine* We didn't bottle a 2020 Sativa due to wildfires. It was a sad day when we told 93 year old grower Jim McCutchen that we could not purchase his fruit that year. He took it like the indefatigable man he is. In the spring of 2021, we hit reset and made several trips to Jim's mountain-top Carignan. We ended up separating the vineyard into four blocks and designated the choice piece— a dry-farmed block on stony soils, hand-planted by Jim and his father in the early 1960's—for our Sativa bottling. We returned in August and green dropped some clusters from the shorter shoots. On the brisk morning of October 16th we harvested, foot tread it, and fermented it on 100% whole bunches beneath a submerged cap. We drained the free run juice, and gave it a long slumber in our best puncheon barrels.
Sixteen months later, the 2021 Sativa was bottled unfined/unfiltered. Result? The most complete, evenly ripened, complexed flavored Carignan we've ever bottled. This wine is a revelation and we want our members to share in our joy. Dried fig, pencil shavings, violet liqueur, smoked meat, Italian plum… and pass the Korean BBQ short ribs.
AROMA
dried fig, pencil shavings, violet
FLAVOR
Italian plum, coffee grounds, smoked meat
FOOD PAIRINGS
Shepard's pie, birria tacos, Moroccan lamb tagine
Product Reviews