2021 Edmeades Vineyard Pinot Noir, Anderson Valley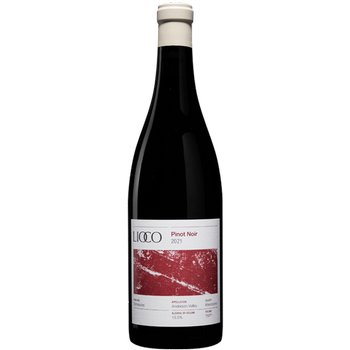 We often taste in the cellars of our friends who make wine. It keeps our palates sharp and can lead to exciting opportunities. Such was the case with Edmeades pinot noir. While barrel tasting with Copain's winemaker Ryan Zepaltas a few years ago, he poured us a taste from a barrel marked EDM SWAN. Our team tried to maintain our poker faces, but inside a storm was raging. The wine was stunning.
The 2021 Edmeades is our third bottling from this historic vineyard. We selected the three choice blocks from the old Londer Vineyard side of the property--including some of that magic Swan Clone we first tasted in Copain's cellar (thank you Ryan!). From the small but mighty 2021 vintage, we harvested 6 bins of fruit and made a satiny wine with partial whole clusters that smells like alpine strawberries, forest floor, clove, and pressed red flowers. The flavors reveal the deep end signature: black raspberry, violets, crushed stone. We have been pairing it with Kurobuta pork chops rubbed with Sichuan peppercorns. Fireworks.
Product Reviews