2022 Rose of Carignan, Mendocino County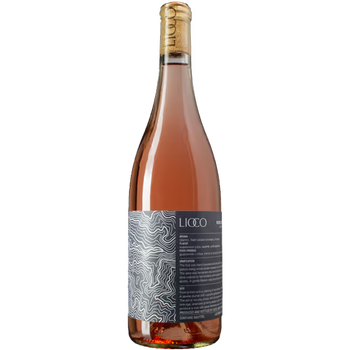 > Tangerine Dream <
The 2022 vintage was...complicated. In short, it was a near perfect growing year until Labor Day Weekend when a "heat dome" event changed the calculus. The entire West Coast saw a week of unprecedented temperatures, punctuated by a September rain a few days later. That all said, these octogenarian Carignan vines weathered it extremely well. In fact, there was almost no sign of stress on the fruit itself owing in part to a healthier canopy and more shading this year.
The fruit came in on the mornings Sept 10th and 12th, with textbook chemistry: 20 brix / 3.2 pH / 7.0 g/L and finished with 12.5% abv. To manage color uptake on these smaller clusters, we elected not to crush the fruit before pressing it. This direct-to-press method reduced our juice yield but gave us a pale salmon colored wine with a depth of flavor we haven't seen in a few years. The hallmark characteristics are there--the white strawberry, guava jelly, crushed chalk, rosemary blossom...but Sara noted something *new* in the wine...a mouthwatering tangerine oil note (!).
This Old Vine Carignan Rosé is special. It's crushable for sure, but it's serious enough to bring to a summer dinner party. We have allocated 100 cases for the mailing list.
Product Reviews